Internal Audits: Keys to Success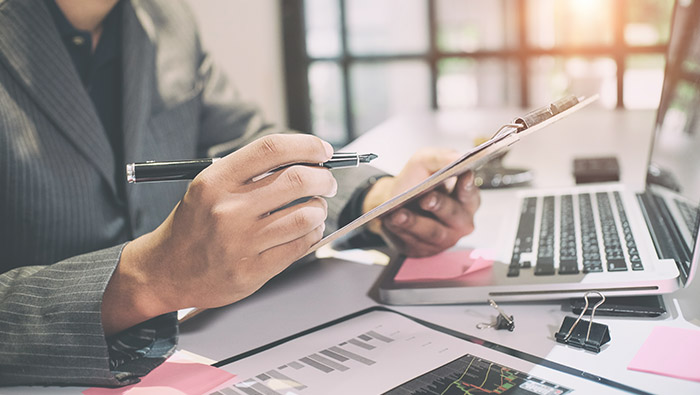 Presented by Susan Moyers, Ph.D., MPH, EAS Independent Consultant
May 17, 2022 at 12-3pm eastern
An internal audit can be a sensitive undertaking. Auditors are asked to assess the process performance of peers, and at times, superiors in the organization. A comprehensive internal audit can help prepare your firm for certification audits and regulatory inspections.
But what is the best approach? What data do you collect? How do you address non-conformance? What should the write-up look like? How and when do you assess the effectiveness of corrective action?
Join EAS on how to deal with these and other key components of your internal audit plan. Improve your business practices, compliance with good manufacturing practices regulations and be ready for your next FDA inspection.
Terms and Conditions
By submitting this form you will be joining the nearly 20,000 who receive the monthly EASeNews regulatory newsletter. Please note EAS never shares your information and you may unsubscribe at any time.
Susan Moyers, Ph.D., MPH
EAS Independent Consultant, Susan Moyers, PhD, MPH, is a Food Industry professional with over 20 years of experience in developing, training and auditing food safety, quality, and dietary supplement management systems. She consults with facilities to develop programs and implement the BRC and SQF programs, as well as FDA's Dietary Supplement cGMP, Preventive Controls, and Foreign Supplier standards. She also investigates and assists in resolving microbiological spoilage and food safety issues.
Dr. Moyers is an SQF Certified Consultant and Trainer; a Lead Trainer for FDA's Preventive Controls and Foreign Supplier Programs, and a consultant, auditor, and trainer for Dietary Supplement cGMPs and HACCP systems. 
Her experience covers a broad range of activities, with food safety, nutrition quality, and the safety and quality of dietary supplements being her specialties. Dr. Moyers has provided services to over 500 facilities, including processing plants, supermarkets, restaurants, food packaging firms, and dietary supplement manufacturers. She has conducted hundreds of training sessions.
Dr. Moyers holds a Ph.D. degree in Food Science and Nutrition from the University of Florida, a Masters of Public Health degree from the University of South Florida, and is a Licensed Dietician. Dr. Moyers has held faculty teaching and research positions at the University of Florida, University of South Florida, and University of Tampa. She is the author of two books and 15 peer-reviewed articles in scientific journals.
Posted in Cannabis, Cosmetics, Dietary Supplements, Drugs, Foods, Medical Devices, Tobacco, Veterinary, Webinar.