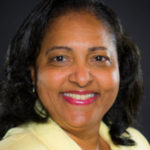 Ms. Fairman brings nearly 30 years of experience in QA/QC and regulatory compliance from her leadership roles in FDA regulated industries. She was formerly director of Corporate QA and regulatory compliance and the chief safety officer at Natural Organics, Inc., a New York based dietary supplement manufacturer. She has vast experience in establishing, reviewing and executing thorough SOPs, and in handling FDA audits, issues and responses.
[Dietary Supplements]
Posted in Who's Who at EAS and tagged Heather Fairman.