Dear Readers,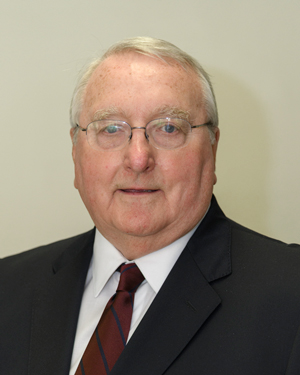 Welcome to the January 2019 edition of EASeNews! We hope this year, as with each year, brings a renewed commitment to safety and innovation in the advancement of your product lines and business.
As the Government Shut Down continues, FDA recently announced that agency operations will continue to the extent permitted by law, maintaining core functions that address imminent threats to the safety of human life as well as activities funded by carryover user fee funds. FDA will continue to respond to emergencies – such as monitoring for and quickly responding to outbreaks related to foodborne illness and the flu; support high-risk food and medical product recalls when products endanger consumers and patients and pursue civil and criminal investigations as appropriate and continue screening food and medical products that are imported to the U.S.. Mission critical surveillance for significant safety concerns with medical devices and other medical products will also continue. During this period of lapsed funding, however, FDA does not have legal authority to accept user fees assessed for FY 2019 until an FY 2019 appropriation or Continuing Resolution for the FDA is enacted. This includes regulatory submissions for FY 2019 that require a fee payment and that are submitted during the lapse period.
At EAS we are also committed to ensuring our message of compliance reaches the industry. Most recently, our initiative to create video shorts discussing industry challenges and EAS capabilities is well underway! I am pleased to announce the release of Senior Director of Pharmaceuticals and Medical Devices, Bryan Coleman's discussion of the importance of good preparation for FDA's GxP audits as well as our auditing services; and Senior Director of Food Consulting Services, Allen Sayler's discussion of challenges for the dairy industry, particularly in light of the many oversight organizations, as well as EAS' dairy capabilities. In December we also released our first Hot Topic Report, a short video with Bryan Coleman discussing CDRH increased numbers of medical device inspections and what that means for the industry. We plan to release new hot topic videos to coincide with important FDA announcements. Watch your inbox for these pertinent updates impacting to your industry.
For those who work in Dietary Supplements I am pleased to announce a new training effort aimed at employees and management who are looking to complete their annual GMP compliance refresher training. EAS will host a series of four one-day GMP Refreshers around the country and we invite you to consider outsourcing your quality department's training to our experts! Join us at one of our upcoming events taught by our internationally recognized compliance experts and gain a greater understanding of your requirements under FDA's 21 CFR 111.
For those looking for a deeper dive into GMPs we remind you of our two-day full GMP Compliance seminar, which will take place April 2-3, 2019 in Philadelphia, PA. Earlybird rates will expire on February 2, 2019.
In addition, our Food Labeling and Dietary Supplement Labeling Compliance seminars will also take place in Philadelphia, March 12-13 and March 14-15 respectively. More information is found on our EAS website.
Our Issue of the Month article, written by Independent Consultant Tamika Cathey who works in dietary supplement GMP compliance (and who is our trainer for the August 13 Refresher training in Andover, MA), discusses specifications development – which continues to challenge the manufacturing industry. Our Ask the Expert is written by Steve Armstrong, Independent Advisor for Food Law and Regulation, and discusses FDA's decision to delist seven synthetic flavors and how that decision impacts those firms still using them. Finally, our FSMA perspective, written by Independent Advisor for FSMA, Charles Breen, reminds all firms, (and specifically those working in produce and sprouts as new compliance dates for these industries arrive at the end of January), that food safety is a diligent and on-going process of review, redevelopment (as needed) and execution of pertinent practices to keep consumers safe.
As always, thank for reading our updates and for your interest in EAS. Feel free to share this newsletter with your colleagues and let me know if you have questions.
Sincerely,
Ed
Posted in EASeNews, From the Desk of the Chairman and tagged Edward Steele.