Dear Readers,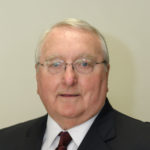 Welcome to the EAS-e-News, a free newsletter for FDA-regulated industries. I am very pleased to report that the new EAS website, a project, that we have been working on for some time, is now live. We invite you to visit it at the same URL as our previous website – easconsultinggroup.com. There are a number of new features here which I am sure you will agree, provide for easier navigation, improved access to our and the Agency's information as well as a more attractive design. For example, those who work in the food industry will find our short videos which highlight just some of EAS services are easily accessible on the main Food Services tab. In addition, a newly created tab called Resources includes the latest press releases, recalls and enforcement reports from the Agency as well as valuable regulatory information authored by EAS staff and independent consultants and published in industry trade journals as well as current and past issues of what I hope is your favorite go-to regulatory newsletter, EAS-e-News. Please visit our new website! I hope you find this new layout to be easy to navigate and a great resource of information!
Our issue of the month article written by Independent Consultant James Evans covers Mutual Recognition Agreements (MRAs). Recently annexed in 2016, these MRAs between EU countries and the U.S. allow for better distribution of resources in cases where an EU country's facility inspection standards are equitable to FDA's. In such cases, more focus can be applied to those facilities that warrant a closer eye. These MRAs by no means suggest that Quality and GMP vigilance can be lessened in those facilities operating in countries with MRAs. EAS offers a thorough inspection and audit program specific to the requirements of pharmaceuticals and all FDA regulated industries. These audits, in some cases, are offered as "mock-FDA" inspections assist companies in understanding not only their responsibilities under the law but, also how they can improve areas of need to create a robust operational structure.
Our FSMA Perspective discusses the FSMA Preventive Controls, which are now beginning to see enforcement actions taken by the Agency. It is always the right time to assess compliance with these important safety protocols which aim to eliminate potential sources of contamination before they have a chance to enter into processing and production facilities. This is good for public health, operational efficiency, required by law and of course, the right thing to do.
Our Ask the Expert includes a question from one of our readers that sees a real challenge in the food industry about how to comply with the FSVP rules under FSMA. FDA is rapidly and significantly ramping up their inspections of FSVP requirements and finding that in many cases firms are failing to develop a foreign supplier verification program. This month's question gets to the heart of the challenge – what exactly is an FSVP?
We introduce new consultants Norris Alderson, Ph.D., Carl Custer, John Sawyer, Randy White and John Ziobro. EAS continues to recruit the best in regulatory talent to join our team of independent consultants enabling us to maintain our reputation as a leading consulting firm for FDA regulated industries. In addition to our new consultants, we welcome Jodi Burns, our new Office Manager and the voice behind the phones when calling the EAS home office as well as Shachi Shah, our regulatory intern. I invite you to read more about their backgrounds in the Who's Who section of this issue.
Thank you all for your interest in EAS and our EAS-e-News. I invite you to share any feedback on this issue or our website. As always, please feel free to share this newsletter with your colleagues.
Sincerely,

Ed
Posted in From the Desk of the Chairman and tagged Edward Steele.