Presented by Independent Consultant Jeffrey Roberts
Regardless of the type of industry, if you are regulated by the FDA you are bound by the rules around electronic data integrity. Whether preparing to release a finished batch of material, making decisions on data and information that was created and generated electronically or preparing to file a technical dossier with the FDA; your electronic recordkeeping and other electronic data forms require more than just being available for review and inspection. The FDA requires these sources of evidence to be generated, processed and maintained in a manner that provides complete traceability, prevents unauthorized alteration and requires a verified electronic signature that ensures identity and authenticity.
Learn the specifics of Part 11 requirements for electronic signatures with Jeffrey Roberts. This complimentary webinar will discuss how record keeping is inclusive of a larger focus on GMPs for electronic records that are created, modified, maintained, archived, retrieved, or transmitted as well the specifics of content that must be included in these records for verification and validation.
About the Presenter
Jeffrey Roberts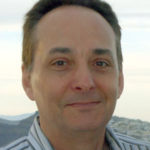 EAS Independent Consultant, Jeffrey Roberts, is an expert in software and systems auditing/validation including compliance with 21 CFR Part 11, 21 CFR Part 820 and ISO-13485. He writes Software Development Life Cycle (SDLC) documents including Validation Compliance Plan (VCP), Functional Requirements Specification (FRS), System Design Specification (SDS), Installation Qualification (IQ), Operational Qualification (OQ), Performance Qualification (PQ), Requirements Traceability Matrix (RTM) and Validation Summary Report (VSR).
Posted in Dietary Supplements, Drugs, Foods, Medical Devices, On Demand Webinar, Veterinary and tagged Jeffrey Roberts.