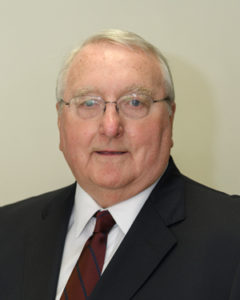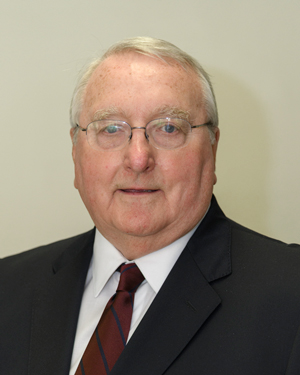 Welcome to the EAS-e-News, the free newsletter dedicated to FDA regulated industries.
As international agencies work to find commonalities that would align food safety data where able, FDA and the European Commission are each proposing actions that would open each other's markets to limited shellfish exports. U.S. shellfish imports have not been allowed by the EC since 2010 and FDA has not permitted the import of live, fresh, or fresh-frozen molluscan shellfish from the EU since the 1980s. FDA is seeking public comment on a proposed determination that the EU food safety control system for raw bivalve molluscan shellfish is equivalent in sanitary protection to that of the U.S. If finalized, shellfish harvested from the Netherlands and Spain and processed by establishments that have been listed on FDA's Interstate Certified Shellfish Shippers List (ICSSL) may be imported. The European Commission (EC) is also in the process of finalizing proposed equivalence that would permit the importation of shellfish harvested from approved growing areas in the states of Massachusetts and Washington, with additional states possibly being added over time. These announcements come on the heels of our March EAS-e-News issue of the month article written by Tim Hansen, a former director of the seafood division in FDA's CFSAN and a former director of the seafood inspection program for NOAA Fisheries on the 20th Anniversary of Seafood HACCP and the role it has played in improving the safety of seafood in the U.S..
FDA also released the 2017 edition of the Voluntary National Retail Food Regulatory Program Standards which defines key elements of an effective program for state, local, tribal, and territorial food regulatory agencies. The FDA encourages enrollment in this voluntary standards program for all government agencies with oversight of retail food establishments that sell, serve or vend food directly to the public. Enrollment conveys intent to actively use the Retail Program Standards as a tool to assess and improve regulatory programs.
There is much effort at international collaboration between FDA and like-agencies, including standards developed by the UN food body, Codex Alimentarius Commission, commonly known as Codex. Bruce Silverglade, an attorney with the firm Olsson Frank Weeda Terman Matz, PC and independent consultant to EAS by special arrangement, has written an articleon the US Codex office's recent relocation within the USDA to the Office of the Undersecretary for Trade and Agricultural Affairs. This move provides new opportunities for the food industry, particularly in the area of food labeling and food additives.
These continued efforts at enhancing food safety are a prime focus area for EAS and our clients in the food industry. Our Independent Advisor for FSMA and author of FSMA Perspective, Charles Breen, discusses EAS services in the area of FSMA in a newly produced video which can be found on the EAS YouTube channel. We invite you to view this along with our other regulatory topics, including free on-demand webinars at your convenience.
Continuing with the theme of harmonization between agencies, FDA is also hard at work developing a set of standards with Health Canada on International Harmonization of technical requirements for pharmaceuticals for human use. FDA is holding a public meeting April 6, 2018, at 10:00 am to provide information and solicit public input on current activities. The meeting will address topics such as Nonclinical Safety Testing in Support of Development of Pediatric Medicines as well as Bioanalytical Method Validation. More information on the public meeting can be found here.
Our Issue of the Monthis written by Independent Advisor for OTC Drugs and Labeling, Susan Crane. She discusses the future of homeopathics after a recent FDA draft guidance document indicating a future where any product labeled as homeopathic could potentially be subject to enforcement action.
Thanks to numerous requests, EAS is bringing back a one-day seminar Food Labeling Regulatory Update covering the new FDA food labeling requirements, which will take place May 31, 2018, in Alexandria, VA, immediately following our two-day Food Labeling Compliance Seminar. This new seminar is a great opportunity to dig deeper into how your company's products will be affected by the new regulations and can be an independent learning opportunity or in combination with our two-day Food Labeling Compliance Seminar. We have also added two new fall compliance seminars which will take place in Kansas City, MO. Food Labeling Compliance is scheduled for September 24-25 and Dietary Supplement Labeling Compliance is scheduled for September 26-27. We invite you to join us!
Lastly, I am very pleased to announce an expansion of collaboration and services offered by our long-standing partner FoodMinds. This strategic partnership is aimed at helping the food industry navigate complicated issues surrounding the science of food and nutrition, the development of products to meet consumer demand and the many regulatory hurdles of ensuring safe and compliant product-lines. Together EAS and FoodMinds can help identify and mitigate of risks to branding and regulatory compliance as well as the development of forward-thinking strategic plans and operating procedures, engaging the most up-to-date industry guidance, practices, and technology to meet government and customer expectations. More information on this partnership can be found in our Press Release. I am fully confident that this partnership will be of great value particularly to those firms who manufacture high-risk foods as regulatory challenges become more complicated.
Thanks as always for your interest in EAS. We invite your comments and feedback and feel free to share this newsletter with your colleagues.
Sincerely,



Ed Steele
Chairman and CEO
Posted in Foods, From the Desk of the Chairman and tagged Edward Steele.