November 12, 2019
Plainview, NY
The Good Manufacturing Practices (GMP) dictated in FDA's 21 CFR 111 require that "Each person engaged in manufacturing, packaging, labeling, or holding, or in performing any quality control operations, must have the education, training, or experience to perform the person's assigned functions". In order to maintain compliance with this requirement, most companies require that employees attend an annual GMP refresher training. Training programs ensure a deeper understanding of how to perform specific job responsibilities in a GMP compliant manner.
EAS Consulting Group, leaders in FDA regulatory is pleased to offer a new one-day refresher training to help firms meet their training requirements in an in-person personalized setting, providing an opportunity to learn directly from our GMP experts and ask specific questions regarding their GMP issues or situations.
Registration
$300
Discounts
Group Rate, two or more from the same firm – 10% per person (GROUP10)
Federal/State Government Employees – 10% per person (GOV10)
Registrants with Promotion codes - Limit one Promotion code per transaction
Includes:
Participant's Manual with presentation slides
Pocket Guide: 21 CFR Part 111
Lunch
Instructor
Heather Fairman, Independent Consultant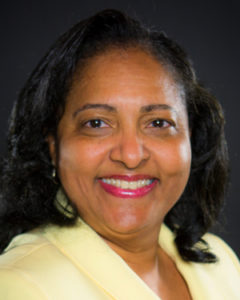 Who Should Attend?
Individuals involved in the manufacturing, labeling, packaging, storing and distribution of dietary supplements. In addition, members of the management, regulatory affairs, and quality control/assurance teams would benefit from this training.
Attorneys and others interested in learning about the requirements of the dietary supplement GMPs and how they should be applied.
Minimum Registration Policy
Should the minimum enrollment number for the seminar not be met, EAS has the right to cancel within 45 days of the training and refund the registration fee in full.
Cancellation Policy
Cancellations received before 46 days prior to the training event will result in a $95 processing fee. No refunds will be given for cancellations received after that date. Substitutions will be allowed as long as notice is given to EAS in advance.
For More Information