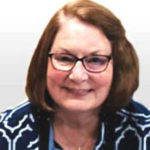 Dee Duffy has over thirty years of experience in regulatory food labeling and a passion for saving companies money by helping them comply with public health information regulatory standards. She has worked with numerous food manufacturers like Johnsonville and Birchwood Foods on products available in grocery outlets like Kroger, Publix, and H-E-B, to help ensure new product packaging can go on shelves with minimal risk.
[Dietary Supplements, Drugs, Foods]
Posted in Who's Who at EAS and tagged Dee Duffy.