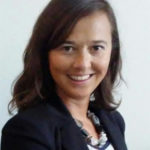 Dawn Wydner, Ph.D., consults in pharma and medical devices, providing proactive compliance and application of quality oversight in all aspects of operational strategy, coordination and conduct. Prior to consulting she was the Senior Director of BioResearch, Quality, and Compliance at Janssen Research & Development, LLC where she oversaw GxP regulatory requirements and compliance issues and provided guidance on GCP/GLP mock inspections and audits of clinical investigators, CROs, SMOs, sponsors/monitors, animal laboratories and IRBs. She is a sought-after speaker, sharing her expertise on topics such as Sponsor Monitor Inspection Management and Expectations, Inspection Readiness and FDA Trends, Analytical Risk Management.
[Cosmetics, Drugs, Medical Devices]
Posted in Who's Who at EAS and tagged Dawn Wydner.