Dear Reader,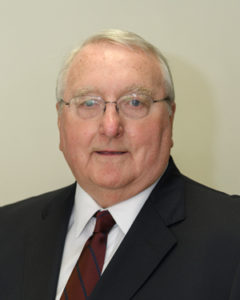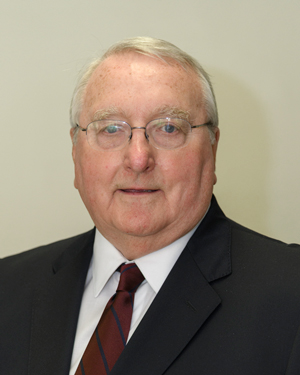 Welcome to the December 2018 edition of EAS-e-News, our free newsletter dedicated to companies regulated by FDA. I am sure you will agree it has been an interesting year thus far– particularly for food companies as FSMA compliance dates continue to arrive, food and dietary supplement labeling regulations continue to evolve, and the determination of what is and is not considered "fiber" raised questions. In addition, the tobacco industry is anxiously waiting on their own version of GMPs and the OTC industry is waiting on a Monograph reform. All of these and more are covered in our annual Year in Review, including, for those who attended the AdvaMed MedTech conference, a reintroduction to my granddaughter Ryan, who spoke on center stage.
Our Ask the Expert is answered by Jerry Dennis and concerns how FDA regulates lasers and radiation emitting devices. From lightbulbs to tanning beds to CT equipment, any radiation emitting device requires certification of compliance with pertinent regulations for their products. Jerry covers some of the basics here.
A special addition to this newsletter comes from one of our cannabis regulatory experts, Charlotte Peyton, who recently attended FDLI's first annual cannabis conference. She provides her thoughts on the industry as the FDA and DEA grapple with how federal regulations might look in the future for this controversial industry.
Charles Breen's FSMA Perspective discusses a recently released report on the sources of foodborne illnesses which highlights the urgency of FSMA compliance. Four "priority pathogens", Salmonella, Escherichia coli O157, Listeria monocytogenes, and Campylobacter together cause 1.9 million foodborne illnesses each year.
Speaking of Charles, he presented a webinar for the National Customs Brokers and Forwarders Association (NCBFAA) recently on FSVP and how to protect your business where he showed an example of a worksheet on Supplier Evaluations. Requests for this worksheet have been much in demand. If you are interested in downloading, you may find it on the EAS website.
Registration for our spring seminars is underway. If you need Food Labeling and Dietary Supplement Labeling training, Gisela Leon and James Hoadley, Ph.D. will be instructing March 12-13 (food) and March 14-15, (dietary supplement) in Philadelphia. In addition, our Dietary Supplement GMP seminar will be April 2-3, 2019, also in Philadelphia and is instructed by attorney, Marc Ullman, Of Counsel with Rivkin Radler, Senior Director for Dietary Supplements and Tobacco Services, Tara Lin Couch, Ph.D.; and Independent Advisor for Quality and Compliance, Robert Fish. We'd love to see you there!
Lastly, I'd like to welcome back consultant Greg Weilersbacher. Greg consulted with EAS some years back assisting our pharmaceutical clients with GMPs. We are pleased to that he has chosen to return!
Thank you for your interest in EAS. If we can be of assistance in your company's regulatory endeavors, please don't hesitate to reach out to me.
Sincerely,
Ed
Posted in Cannabis, EASeNews, From the Desk of the Chairman and tagged Edward Steele.